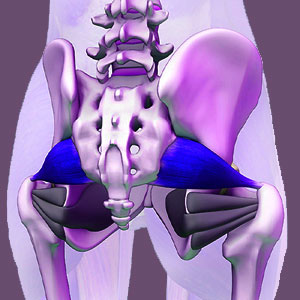 In order for any targeted treatment to work, the piriformis diagnosis must be correct. Unfortunately, diagnostic practices for the entire span of piriformis-related pain syndromes are subjective and often inconclusive. Additionally, many alternative mechanisms for pain can be mistakenly diagnosed as piriformis syndrome, further complicating an already difficult diagnostic process.
Piriformis syndrome, and other types of piriformis pain, are often diagnosed by exclusion and circumstantial evidence. The vast majority of diagnoses involving the piriformis muscle are revisions of previous diagnostic theories where therapy was unsuccessful. Patients must exercise extreme caution when seeking diagnosis and treatment of pain syndromes that may be piriformis-related, as one mistake can cost them time, money and a terrible amount of suffering.
This resource section provides an in-depth look at the diagnostic practices used to identify piriformis-related symptoms. We will also provide guidance for patients who want to reduce their chances of being misdiagnosed.
Piriformis Diagnosis Factsheet
There are diagnostic practices that are considered relatively useful for piriformis-related pain and others which are generally thought to be worthless. However, there are no definitive practices that can verifiably identify cases of piriformis syndrome, although soft tissue injury to the muscular structure can usually be identified using advanced medical imaging.
We tend to recommend that all patients suspected of suffering from piriformis pain receive a series of subjective diagnostic manipulations including the FAIR test, as well as evaluation using magnetic resonance neurography. While not providing 100% accuracy, this combination of testing will provide the best hope for accurate and timely diagnosis of a variety of piriformis pain conditions.
Patients who do not undergo such thorough evaluations, yet are still diagnosed with a piriformis-enacted pain syndrome, stand a much greater chance of enduring failed treatment due to inaccurate pronouncement of the mechanism of pain.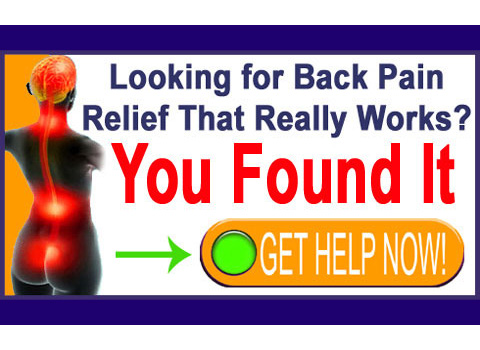 Piriformis Pain Diagnosis Topics
The following essays each tackle a specific topic related to the diagnosis of piriformis pain syndromes. As each new article is finished, it will be added to the list below:
The piriformis muscle can certainly act as a scapegoat, accepting the blame pain when it actually innocent of causing any problems whatsoever. This is most common when the patient demonstrates a structural abnormality involving the proximity and anatomy of the sciatic nerve in relation to the muscle.
Piriformis syndrome tests are never definitive, but can reveal evidence of piriformis involvement in a variety of painful occurrences.
Piriformis MRI is most often accomplished using a specific form of evaluation known as magnetic resonance neurography. This test can visualize the path of the sciatic nerve in relation to the piriformis muscle. However, traditional MRI is still very useful for a variety of piriformis pain syndromes and cases of suspected soft tissue injury.
The FAIR Test for piriformis syndrome is perhaps the best manipulation evaluation technique for piriformis syndrome. Other common testing methods include all of the following specific techniques: the Freiberg Test, the Pace Test and the Faber Test.
What is your piriformis pain prognosis? Make sure to discuss the likely results of therapy before starting any treatment regimen.
Piriformis specialists are often chiropractors or massage therapists. Physician specialists are less common, since many doctors question the logic and actual existence of the diagnosis of piriformis syndrome.
Which is the best doctor for piriformis pain? Should you trust a physical therapist, sports medicine doctor, chiropractor or other types of caregiver?
Piriformis trigger points may be useful during diagnosis and treatment of some piriformis-related conditions.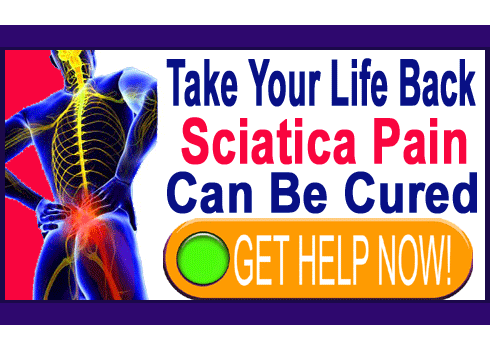 The piriformis muscle can create a pinched sciatic nerve, offering a possible explanation for traditional pseudosciatica symptoms. Piriformis pudendal nerve compression might also occur additionally or instead of sciatic nerve compression.
Misdiagnosed piriformis pain is very common and takes 2 major forms. Both varieties of mistaken diagnosis can be catastrophic for the patient.
Piriformis Diagnosis Tips
Since diagnosis of piriformis-related pain syndromes is a subjective and often highly variable process, patients are best served consulting with several caregivers from different healthcare backgrounds for evaluation. Once all diagnostic opinions are in, then comparative analysis can be competed to determine the objective likelihood of the piriformis being the origin of symptoms.
Patients should never rush straight into treatment after receiving only one diagnostic opinion, even if the therapy offered is conservative. In order to improve the odds for therapeutic efficacy, please be certain to consult with at least one other caregiver before beginning any treatment program.
---
Piriformis Pain > Piriformis Diagnosis
---