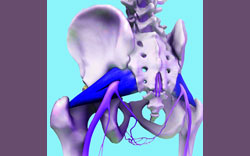 Piriformis pain describes a variety of symptomatic conditions that might be caused by injury, imbalance, hyperlaxity or excessive tension in this small, but important muscular tissue located deep in the anatomy of the buttocks, near the hip joint. Piriformis symptoms can take many forms, including discomfort that is experienced in the muscle itself, as well as pain that mimics sciatica by traveling into the leg and possibly even the foot. Piriformis syndrome is the name of this type of radiating pain and it is certainly a diagnosis on the rise, accounting for a substantial number of pseudo-sciatica syndromes among patients across the globe.
Piriformis pain is a much misunderstood topic in the greater healthcare industry. This is due to the tremendous amount of incorrect information in circulation, as well as the considerable problem of financially-motivated care providers using this misinformation to compel patients into unnecessary and ineffective treatment for incorrectly identified piriformis problems. Although most doctors really want to help patients to find relief from piriformis muscle pain, some are doing more harm than good with their ridiculous explanations of why the pain exists and their even more off-base theories of how to cure it.
As a fellow chronic pain sufferer, I completely empathize with your position as a patient and healthcare consumer. It can be very difficult to separate fact from fiction when it comes to piriformis muscle problems. Therefore, I am proud to put my expert editorial board to work to create this site just for you. We promise to work diligently to help you to identify the true source of your suffering, as well as find effective treatment for your piriformis muscle symptoms.
Sincerely, Sensei Adam Rostocki, Editor-in-Chief, The Cure Back Pain Network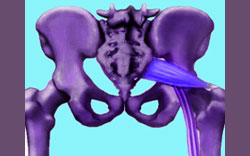 Piriformis Pain Problems
The piriformis syndrome diagnosis is one of the most subjective in the entire dorsalgia sector of medicine. Furthermore, the theory of piriformis injury is often misguided and unverified with many potential causes of piriformis pain being misidentified. These truths are responsible for many of the persistent symptomatic issues faced by patients with sciatica, buttocks pain, hip pain or sacroiliac pain syndromes. We dispel the myths of piriformis syndrome and focus on the hard facts as documented by both research science and a diversity of clinical experiences over the past 12 years.
This website, The Piriformis Authority, exists to provide a safe haven for patients worldwide. We are a completely free and expert-written resource that fosters a community environment where patients can learn everything they need to know in order to help themselves. Proactivity is the most important tool in your arsenal, since getting involved in own your care will be your best defense against the variety of potential dangers posed by the piriformis treatment industry. You want to end your pain, but what is the best way to do it without exposing yourself to financial or health risks? We can assist you in finding the best path towards a cure.
We are an independent patient education and advocacy organization. We do not accept sponsorships or financial incentives that could potentially compromise our editorial objectivity. In fact, we never allow money to get in the way of providing you the honest facts. We will never disguise advertising and marketing as news, unlike virtually every other website in existence today. All of our material is written as a public service by our world-class editorial board and is not shared or syndicated elsewhere. If you want straight-forward, understandable, ethical and principled writing about piriformis muscle pain, you will only find it right here.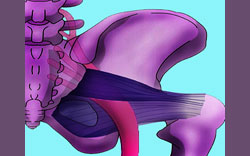 Help for Piriformis Pain
All of our site topics are featured prominently in the navigation bar. Each of our primary subjects is sub-divided into smaller discussions which highlight a specific facet of the overall topic. In order to truly get a complete picture of each resource section, please take the time and effort to invest yourself by reading every article. Knowledge is the weapon of choice against chronic piriformis pain and we promise that your commitment to learn will serve you well now and far into your future.
We also offer a complete site map, as well as a site search feature that will find relevant content across all of our many web properties. We encourage you to read helpful essays across all of our web properties, as each fully complies with our strict editorial standards and is written on highly-focused subject matter. We commend you on your desire to become more knowledgeable in order to end your pain. We will do everything possible to assist you in this objective. We are easily reachable on any of our social media outlets, should you need to contact us.