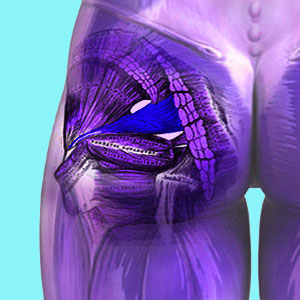 Welcome to another of the many websites operated by The Cure Back Pain Network. We are the world's largest patient education and advocacy organization and the only one to provide completely free help in the form of our numerous expertly written web resources. To learn who we are, please have a look at our editorial board page to understand the diversity of experience and opinions that constitute our unique point of view.
Piriformis-Pain.Org is our gift to you. It is about time that piriformis syndrome received individual quality coverage on the web. Most resources do not provide any real depth of information and certainly do not have anything proprietary to add to the generic articles featured online. We understand the battles faced by people with piriformis issues and decided that enough was enough. We would step up and create a new web resource to help these people worldwide in the form of this website. Please feel right at home here at The Piriformis Pain Authority.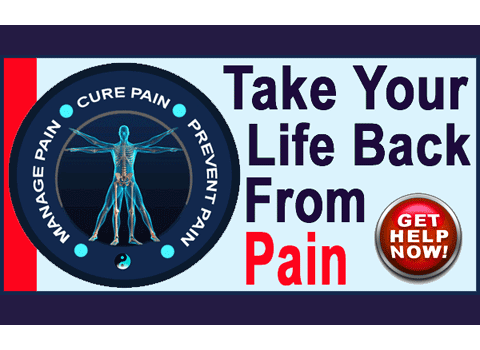 The Cure Back Pain Network Properties
Piriformis pain might be the latest topic of coverage for our organization, but we have been educating and advocating for patients with a wide range of chronic pain conditions for a very long time already. You might know our other websites, and if not, we are happy to offer them to you to use without obligation in order to assist you in helping yourself find relief from the conditions which ail you:
Cure-Back-Pain.Org is the back pain encyclopedia. If you have any type of dorsalgia and want the most complete and up-to-date information available, this is the only place to look. We were the first and are still the very best!
Herniated-Disc-Pain.Org provides honest evaluation of degenerative disc disease, as well as all manner of bulging and ruptured intervertebral disc problems. We provide a much needed voice of reason about herniated discs in an industry filled with misinformation!
Sciatica-Pain.Org provides coverage of one of the most treatment-resistant pain syndromes in the world today: sciatica. If you have lower back, buttocks, leg or foot pain, this is the only resource you need to find relief.
Spinal-Stenosis-Treatment.Org takes all the confusion out of having a pinched nerve or compressed spinal cord. We explain spinal stenosis in easy to understand language that everyone can understand. More importantly, we guide you to make the very best choices when it comes to finding the type of treatment that will benefit you the most, with the least degree of risk.
Neck-Pain-Treatment.Org focuses on cervical spinal pathologies and is invaluable for people with neck pain symptoms.
Low-Back-Pain.Org provides education and advocacy for lower back pain patients, as well as a sense of much-needed community.
Scoliosis-Pain.Com is the definitive guide to side-to-side scoliosis spinal curvature and related vertebral rotation, lordosis and kyphosis issues.
Spondylolisthesis-Pain.Com examines spondylolisthesis from an expert, yet incredibly empathetic point of view.
Facet-Joint-Pain.Com separates the facts from the myths of facet joint pain and helps patients to enjoy better treatment outcomes.
Sacroiliac-Joint-Pain.Org details sacroiliitis and sacroiliac joint pain, as well as provides dedicated support for patients who are suffering from SIJ dysfunction.
The Chronic Pain Coach is the leading source of objective information about managing chronic pain without drugs or surgery.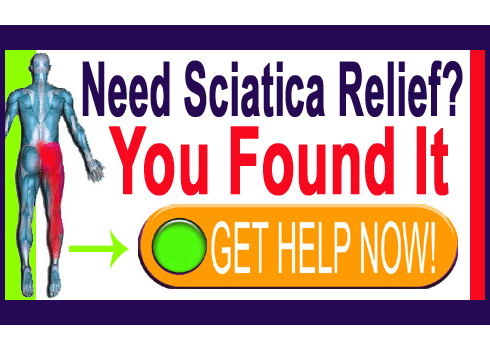 The Cure Back Pain Network Facts
Health information is often very misleading. Virtually all sources, and especially the online sources, are tainted by advertising, sponsorships and marketing that is barely discernible from news content. This is unacceptable. We cringe when we read some of the largest and most respected websites and see the obvious ads that are passed off to readers as research, statistics or fact. It is unacceptable.
The Cure Back Pain Network has a zero tolerance policy for masquerading marketing as content. We never allow advertising or money to formulate or change our opinions. This would be a disservice to our readership and a terrible breach of the trust you have placed in us. We are the only web organization that pledges this, because we are the only one that delivers this level of ethics, honesty and transparency. Therefore, you can relax here and make yourself right at home. We will protect you from misinformation, while simultaneously allowing you to learn absolutely everything you need to become more proactive in your own healthcare. By the time you finish reading Piriformis-Pain.Com, you will be a virtual expert in piriformis pain syndromes and will be more than capable of finding the best products and practices to help you to end your pain for good.