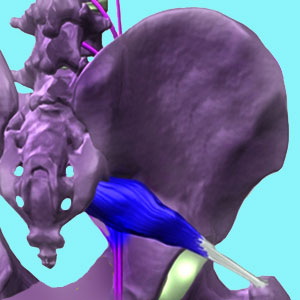 Piriformis syndrome is a nerve compression condition that can affect the sciatic and/or pudendal tissues. Since the piriformis muscle is the structure that provides compression to the nerve, symptoms are not expressed locally. Instead, symptoms will be expressed in the anatomical areas served by one or both of these 2 major nerves.
Piriformis syndrome remains a much-debated diagnosis within the healthcare system. Some care providers have focused virtually their entire practices to diagnosing and treating piriformis pain, while other caregivers claim that the disorder does not even exist. Most healthcare providers tend towards the middle ground, acknowledging that piriformis syndrome is real and does affect some people, but is also often mistakenly diagnosed in others.
This resource section provides complete coverage of piriformis nerve compression syndromes. We will examine impingement of both the pudendal and sciatic nerves and detail the possible causes and symptoms of both varieties of pain.
Piriformis Syndrome Compressing the Sciatic Nerve
The traditional description of piriformis pain syndrome reflects compression of the sciatic nerve by the piriformis muscle. The sciatic nerve usually runs beneath the piriformis muscle, but can demonstrate a variety of atypical configurations which might make it more susceptible to compression from the muscle. The sciatic might run through the muscle, in front of the muscle, around the muscle or may divide and be partially surrounded by the muscle. It is worth noting that even completely normal anatomical presentations of the sciatic nerve in relative position to the piriformis can still suffer piriformis compression on the nerve.
The piriformis can compress the nerve due to atypical structure, but more often seems to go into spasm and subsequently clamps down on the sciatic tissue regardless of is relative proximity. The piriformis can spasm due to injury, RSI, muscle imbalance or regional ischemia.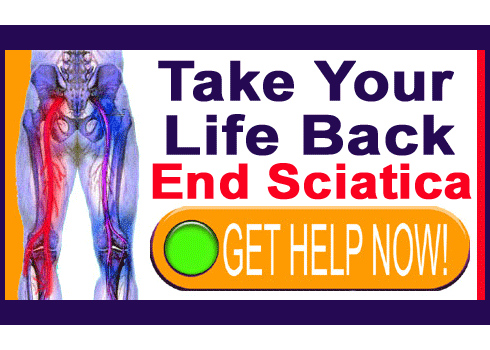 Symptoms of sciatic nerve compression will mimic any other type of pseudo-sciatica. There may be pain, tingling, weakness and/or numbness anywhere from the mid buttocks through the leg and into the foot. Statistically, most patients suffer symptoms in the buttocks and rear posterior of the upper leg or in the entire outer side of the leg. Foot symptoms are less common, but still affect a significant portion of patients.
Piriformis Muscle Compressing the Pudendal Nerve
The causes of piriformis compression of the pudendal nerve mirror those of the sciatic nerve detailed above. Injury, strain, imbalance or oxygen deprivation might all cause cramping and compression to ensue.
Symptoms of pudendal nerve compression by the piriformis include pain, tingling, numbness or dysfunction in the buttocks, groin, perineum, pelvis and genitals. Some patients become constipated or can not easily pass urine. Other patients suffer fecal and/or urinary incontinence. Sexual dysfunction is common in men and sex might be especially painful for women.
In some patients, both the sciatic and pudendal nerves are compressed, increasing possible symptomology to include both sets of expressions detailed above.
Piriformis Syndrome Detailed Topics
Below, we provide additional discussion on a range of important aspects of piriformis syndrome. In order to fully realize the full scope of the condition, we suggest that you read all the essays that apply to your case profile. As each new treatise is made available for public consumption, it will be added to the list below: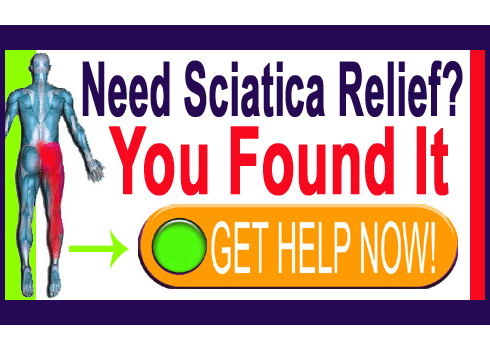 Unilateral piriformis pain is experienced in only one leg. However, expressing unilateral piriformis symptoms increases the risk of developing bilateral piriformis pain in both legs eventually.
Acute piriformis pain can strike suddenly and severely. Meanwhile, most patients complain of chronic piriformis pain that holds a regular pattern of discomfort based on movement, activity and/or positioning. Recurrent piriformis pain may end in between bouts or maintain some degree of discomfort virtually all the time.
There is no indication that piriformis pain in the left leg or piriformis pain in the right leg is more painful, more common or more clinically significant.
Piriformis flare-ups are often tied to known aggravators, but sometimes can begin without any warning whatsoever.
Excruciating piriformis pain is rare. Most patients describe their pain as mild to moderate and annoying, rather than debilitating. However, exceptions do occur.
Many cases of piriformis syndrome can be completely cured using our proven pain relief program. The program has earned many honors from healthcare organizations and doctors alike, since it is safe and effective for all diagnoses.
---
Piriformis Pain > Piriformis Syndrome
---