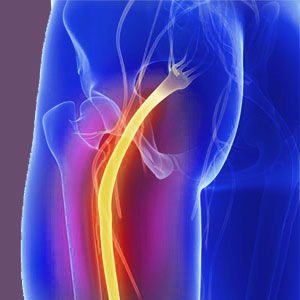 Chronic piriformis pain represents the usual symptomatic pattern, since most patients suffer over long timelines until successfully treated. Some piriformis diagnoses tend to resolve organically and within a relatively short time frame of several days to several weeks. However, many more diagnoses often will not resolve without targeted care that addresses the underlying causative mechanism for pain. These are the cases that most often involve chronic symptomology and extended periods of misery, functional reduction and anxiety.
Chronic pain has become a major problem in the modern healthcare sector more than ever before. With each passing year, the statistics for chronic pain get more grim and the number of patients suffering from long-term health issues increases. This trend shows no signs of abating. Piriformis pain is just one variety of chronic expression that is included in this growing epidemic.
This essay delves into chronic piriformis symptoms. We will look at the causes of chronic pain and well as how it can be managed or cured. If you are suffering long duration pain due to piriformis muscle involvement, this is the right essay for you.
Chronic Piriformis Pain Causes
Piriformis muscle injury will rarely be a chronic problem. The body is designed to heal and heal it should, regardless of whether treatment is rendered or not. However, all other piriformis diagnoses might create chronic pain, including RSI, muscle imbalances and of course, piriformis syndrome.
RSI is certainly a chronic condition, since repetitive injury over time has undermined the structural integrity and functional capacity of the involved tissues. Multiple traumas can leave the piriformis in a state of spasm, possibly inciting piriformis syndrome, or unable to perform its functional applications, potentially causing pain upon leg movement. Similarly, muscular imbalances can endure long-term and usually require interventions that will rebalance the antagonistic pairings in order to resolve over-tension or over-laxity that can cause pain and functional loss in the piriformis region.
Piriformis syndrome can occur from many known and idiopathic reasons and tends to create symptoms long-term. Worse still, the longer the pain endures, the greater the chance of it spreading to both legs, if in fact it is unilateral to begin with and not bilateral from its inception.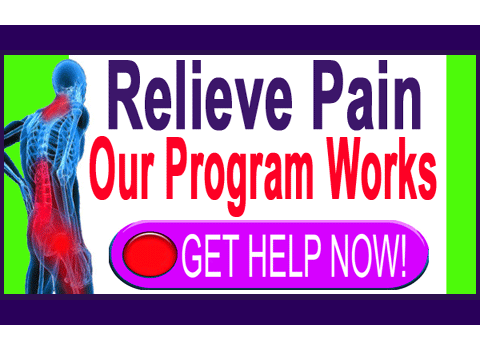 Chronic Pain Cures
Curing chronic piriformis pain may require targeted intervention. Depending on the nature of the expression and the exact classification of the diagnosis, various therapeutic interventions might provide curative potential. We tend to advise nonsurgical and constructive measures be employed first, as these are effective and reduce the risks of treatment on general health and future functionality.
Exercise and stretching are very effectual methods of care for most diagnoses. A properly designed physical therapy routine might provide a cure for various piriformis issues within several weeks. Self-managed practices should be maintained long-term to prevent a recurrence of symptoms. To this end, activity-centered fitness routines tend to interest patients more than simple exercises. Therefore, we recommend swimming, yoga and Pilates as excellent regimens for most piriformis concerns.
Surgery is used in some unresponsive case of piriformis syndrome, but does not demonstrate better effectiveness than nonsurgical care. Therefore, patients who do not receive satisfactory results from conservative treatment should carefully reevaluate the accuracy of their diagnosis prior to even considering piriformis surgery.
Knowledge therapy is the best path towards a cure for any mindbody-enacted piriformis symptoms. A substantial percentage of all chronic pain is psychogenic. Piriformis pain is certainly no exception to this rule. Remember that this type of pain is completely real and experienced in the body, just like structurally-motivated symptoms. This pain is not imagined or in any way less significant than structurally-motivated symptomology. However, the source resides in the mind and must be treated there in order to enact a cure.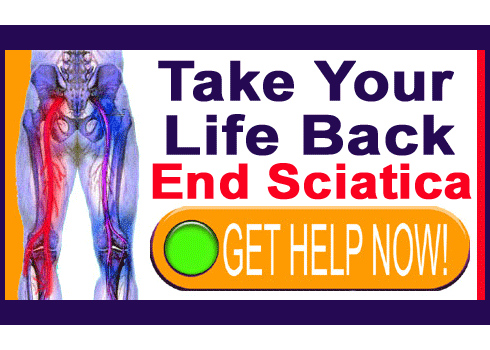 Chronic Piriformis Pain Management
For patients who can not achieve cures, pain management will often be suggested by care providers. Pain management is not a long-term good solution, as it surrenders to a life of suffering and forces the patient to become a slave to ongoing care that will never cure them. However, when necessary, there are still pain relief practices that are better than others:
Ongoing bodywork might provide a cure in some instances, but is usually considered symptomatic care. Bodywork, like chiropractic, massage and various types of hands-on therapy are constructive and will not cause more problems than they solve.
TENS and acupuncture provide direct pain relief and do so without significant risk. Acupuncture, in particular can be very effective for some patients.
Drug and injection therapies are the worst symptomatic methods of care, since they are dangerous and demonstrate negative collateral health effects. Ongoing oral drug therapy will create substantial damage inside the body and will likely cause collateral injury far beyond the possible traumatic potential of any piriformis condition.
Coaching circumvents the need for pain management by teaching the client how to better cope with pain and improve functional capacity organically. Coaching is proven to provide results that can rival pharmaceutical therapy, but does so with no risks and with the added benefit of gained life skills that can be applied to any health crisis.
---
Piriformis Pain > Piriformis Syndrome > Chronic Piriformis Pain
---