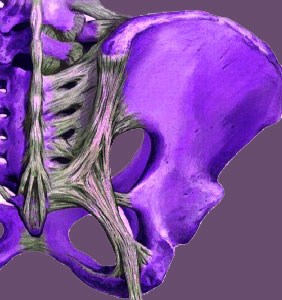 Are you looking for piriformis relief? We can help. We pride ourselves on teaching all about the best ways to relieve piriformis pain from injury and piriformis syndrome. In fact, this entire web property is devoted to assisting patients in overcoming their piriformis-related pain. It is important to have specific goals when seeking pain relief. This is because everyone defines relief a bit differently and you must be crystal clear about your objectives in order to achieve the best therapeutic results.
This resource section provides guidance on pain relief from a variety of piriformis-related diagnoses. We will detail how to set and achieve pain relief objectives in the often complicated and confusing piriformis pain treatment sector of the larger healthcare industry.
Piriformis Relief Process
We already provide important advice on achieving an accurate diagnosis. This goal must be you first priority. Once you have a correct diagnosis, then you must learn about your many possible treatment options. This requires some amount of work on your part to understand the full gamut of choices that are available. Now that you know what you are treating, as well as the positive and negative factors associated with various piriformis treatments, you must set goals towards what you want to achieve in order to find relief.
To some patients, relief is as simple as a minor reduction in symptoms. To others, they require treatment that decreases pain dramatically. Still other patients demand a complete cure, with no pain and no chance for recurrence. In order to be best served by any treatment path, it is recommended that you decide which level of relief will satisfy you minimal requirements when seeking care. Once you do this, then you can make better choices when it comes to the best treatment for your specific needs and goals.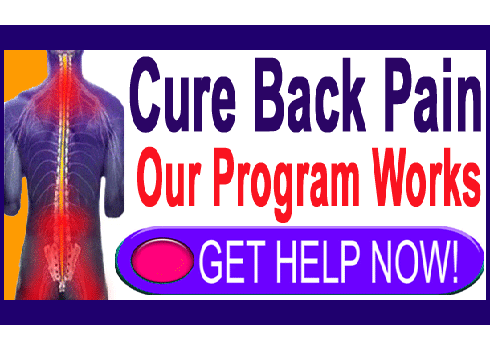 Piriformis Relief Discussions
Below, we provide a series of essays each detailing a specific aspect of the quest for relief. As each new dialog is made available, it will be added to the following section:
Piriformis pain management is a compromise solution for patients who can not easily achieve cures. However, pain management can have serious downsides when compared to curative care, so this fate should never be readily accepted.
Will any home remedy for piriformis pain actually provide adequate relief? Yes, some home care methods can be very effectual.
Piriformis coping strategies assist patients in dealing with pain while they work towards a cure.
Piriformis help is the focus of this website. There are many sources of assistance available to patients, but the trick is separating truly and objectively helpful resources from those which are motivated by financial gain and therefore provide skewed information, advice or recommendations.
Holistic piriformis treatment uses practices that address the entire human organism, rather than simply targeting the painful muscle. Many of these therapies are also considered natural piriformis treatments, but natural does not imply effectiveness…
Nonsurgical piriformis treatment is the general rule of therapeutic intervention. Very few patients undergo surgery for piriformis pain, but some do receive minimally invasive care in the form of various injection procedures.
Alternative medicine for piriformis syndrome uses techniques that fall outside the norm of treatment recommendations. Some alternative practices are incredibly effectual, while others are not.
Complementary medicine for piriformis pain might utilize a diversity of healing arts to promote resolution of chronic symptomology.
Coaching for piriformis pain is a form of expert health mentorship that is proven to work as well as pharmaceutical pain management in terms of efficacy, but without the nasty collateral health consequences inherent to drug therapies.
Piriformis prescriptions can vary greatly, depending on the type of caregiver and the specifics of the patients' symptoms and diagnosis.
Piriformis clinical studies provide a look at the effectiveness of various therapy options in comparison with one another.
Finding a true and lasting piriformis cure should always be a priority over settling for temporary symptomatic treatment relief.
Is bed rest for piriformis pain a good choice or will this path enact more harm than benefit?
Piriformis recovery relies wholly on accurate diagnosis and successful treatment. Learn how to improve your chances and prevent a recurrence of pain after symptomatic resolution.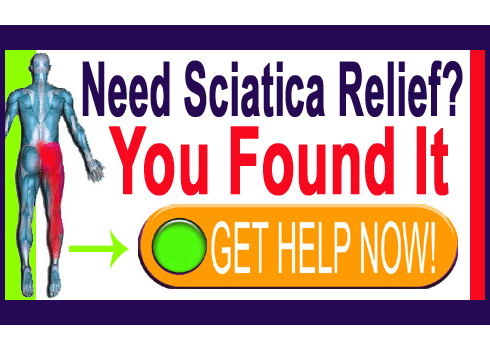 Piriformis Relief Guidance
Remember to set your priorities straight when seeking piriformis pain relief. First, you must focus on achieving an accurate diagnosis. Do not move ahead with any type of care until you are confident that the diagnosis is sound and logical. Next, do enough research to understand all your treatment options. Remember, there are many choices that your current doctor might not offer, so be certain to perform diligent independent research to be fully informed. Once you know your options, then set goals for relief, including clearly defining the objective as per the guidelines in this essay. Finally, if you have done everything right, achieving your goal should be rather easy. Simply follow the roadmap you have set before yourself with enlightened planning and you should be well on the right path to achieving your goal.
Need pain relief right now? Our proven Cure Back Pain Forever Program works great for piriformis symptoms, has earned recommendations from many notable healthcare providers and is available 24 hours a day to help you now.
---
Piriformis Pain > Piriformis Relief
---