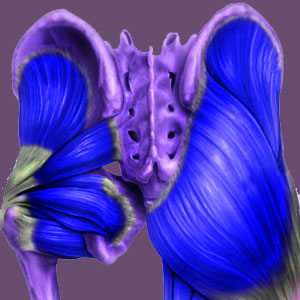 Piriformis exercises are some of the most commonly used treatments for various piriformis-related diagnoses. Exercises can be used to target muscular imbalances, functional deficits and direct injury to the piriformis muscle as curative interventions. Exercise can also be utilized as symptomatic treatment for other conditions that might affect the piriformis, such as regional mindbody ischemia.
Exercise might consist of physical therapy, professional fitness training or self-managed activities. There are many options for the type of exercise that can be performed. Additionally, exercise is a constructive and healthy therapeutic option, allowing patients to treat their pain without the risks and complications of many other medical therapies, such as drugs, injections or surgery. However, exercise is certainly limited in some ways, as well, making it less than ideal for some patients and some diagnoses.
This resource section provides full coverage of exercise therapy for piriformis syndrome and other piriformis conditions. We will detail the benefits and limitations of exercise treatment to help patients choose wisely when it comes to their many therapy options.
General facts of Piriformis Exercises
Exercises can be custom-crafted for each patient and each condition. They can be used to help create laxity in the piriformis or tighten it, as per the individual needs of each patient. Exercise can be used to address a wide range of conditions, including rehabilitation of injury and various structural mechanisms that may be responsible for cramping of the piriformis and subsequent neurological impingement.
Exercises do not demonstrate the usual risks of most other treatments. They are considered far superior to drug, injection or surgical treatments in terms of risk/benefit ratio, simply because they basically have no hazards to consider. Exercises are also great because they can be self-managed by each patient, saving time, money and aggravation when compared to any type of professionally-rendered ongoing care.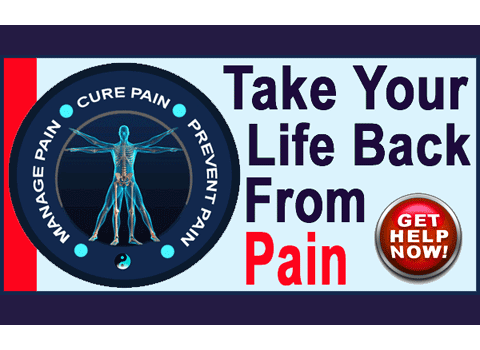 However, there are also downsides of exercise treatment for piriformis pain syndromes that must be considered. Exercise might not provide relief for many patients and might even aggravate pain in some. Exercise and stretching may not address every causative mechanism of action that is responsible for pain in select patients. Additionally, exercise might only provide temporary relief, if it is effective at all. While ongoing exercise is certainly not a bad thing to integrate into a patient's life, some people would prefer curative care that will end the symptoms forever, without ongoing treatment of any kind. This is understandable. However, since exercise is constructive, and about as effectual as other more risky care paths, every patient should be encouraged to try it before moving on to consider more dramatic and dangerous interventions.
Specific Examples of Exercise Therapy
In the section below, we provide individual topics of discussion regarding specific forms of exercise for piriformis pain syndromes. As each new essay is made available, it will be added to the following list:
Piriformis stretches might be utilized to rebalance overly-tight antagonistic pairings of muscles, but are most commonly used to reduce tension in the piriformis and stop spasming that might be responsible for compressing the sciatic or pudendal nerve tissues.
Cycling piriformis syndrome is a common activity-related condition that affects many bicyclists and even some motorcycle riders.
Yoga for piriformis pain provides targeted stretching and exercise for the entire buttocks and hip region. Yoga is known to be one of the best ways to treat piriformis syndrome with exercise.
Swimming for piriformis pain is a great fitness activity that can reduce symptoms and help prevent recurrences.
Piriformis pain from running is perhaps the most common of all activity-related triggers. Runners tend to develop excessive tightness in many lower body muscular tissues, including the piriformis.
Pelvic clock exercise for the piriformis provides a specific form of self-managed exercise that is helpful for many patients.
I detail my own exercise program in my lauded book Back Exercises and Stretches. The book can be found on our product page, as part of the Cure Back Pain Forever Program.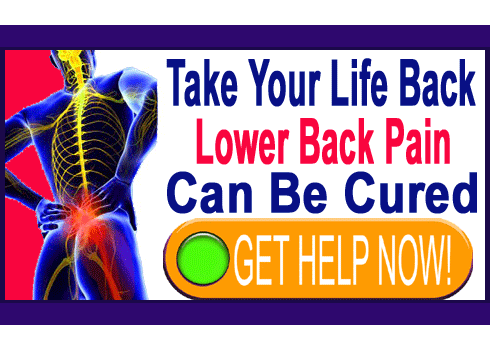 Controversy of Piriformis Exercises
Exercise activities are some of the most commonly implicated causes of piriformis syndrome. Running and cycling, in particular, have very bad reputations for enacting symptoms in participants. It is for this reason that exercise as a treatment casts doubt on the entire piriformis syndrome diagnosis in the minds of some care providers. How can similar activity cause pain and be used to treat pain at the same time?
Well, in all fairness, sports and activity-related pain is cited as a direct cause or contributor to all forms of chronic back and joint pain syndromes. However, physical therapy is still the gold standard for many of these conditions, creating similar debate over the actual cause of pain and/or actual efficacy of exercise therapy. This controversy is not likely to end anytime soon, as exponents of both contrasting ideological views tend to defend their positions vehemently.
We would like to mention that regional exercise often provides substantial, but transient relief from pain. When this occurs, it may be evidence towards establishing a diagnosis of oxygen deprivation as a source of symptomatic activity. After all, exercise will temporarily address ischemia, but will not resolve the underlying cause of reduced oxygenation. Only knowledge therapy can accomplish this objective permanently.
---
Piriformis Pain > Piriformis Exercises
---