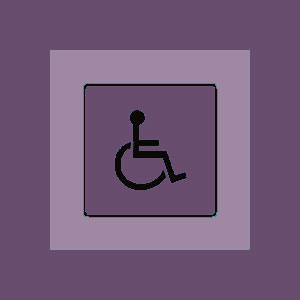 Piriformis pain in a wheelchair is a major problem for some people who are functionally limited, but still enjoy sensation in the lower body. Being confined to a wheelchair can place inordinate pressure on the piriformis muscle and can greatly exacerbate symptoms due to sciatic nerve or pudendal nerve compression.
We receive numerous letters from patients who use wheelchairs to ambulate, but still maintain good sensation throughout their bodies. These questions inquire about the nature of buttocks and hip pain conditions that are exacerbated by long periods of sitting in the chair. Some patients have been formally diagnosed with piriformis syndrome, while others are still trying to navigate the diagnostic sector. Due to the large volume of inquires we receive on this subject, we decided to dedicate this essay to providing some much needed answers.
This discussion focuses on pseudo-sciatica pain and buttocks pain that is caused by the piriformis muscle in wheelchair-bound individuals. We will explain why the pain might exist and also provide several alternative possibilities for the suffering.
Symptoms of Piriformis Pain in a Wheelchair
Patients who do not have any feeling in their lower body are not at risk from any type of piriformis pain. However, there are many people who suffer with conditions that leave them functionally unable to stand or walk, but leave their sensory perception in the lower body intact. These are the people who are the target demographic of this essay.
Commonly, these individuals will spend most of their waking time in their wheelchairs: working, relaxing, socializing and doing everything that anyone else would do. However, since their weight is always pushing down on their buttocks, they are ultra-prone to suffer piriformis pain problems, as well as other pseudo-sciatica expressions.
Many patients will report acute pain in the buttocks, radiating downwards into the legs and feet, as per the classic example of piriformis-related sciatica. Some patients will also report functional weakness in the legs and feet that are not related to their current limited mobility conditions. Severe cases might also involve similar symptoms when reclining in bed to rest, especially when the patient lies on their back, with the buttocks touching the bed.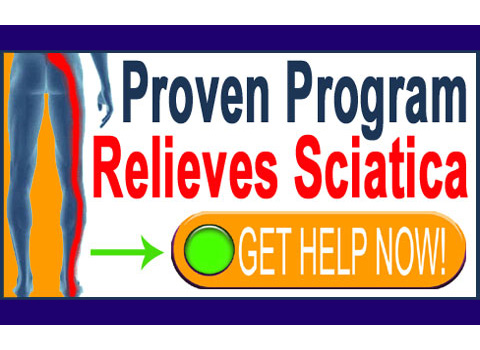 Causes of Wheelchair-Related Pain
Being confined to any chair for much of the day sets the ideal circumstances for escalation of any type of piriformis pain problem to flare-up. After all, people sit directly on the muscle, which then must bear the weight of the body pressing downwards on it for the duration of sitting. Being that people in wheelchairs usually have limited ability to support their weight with the feet, the entire mass of the body stresses the piriformis muscle and other regional tissues while seated.
We see some pressure-related piriformis irritation directly present in the muscles of some patients, but usually, the diagnosis of piriformis syndrome is the most valid. Sciatic nerve compression is possible simply by sitting for a long time and when the piriformis is disposed towards enacting constriction of the sciatic nerve, symptoms might be chronic and unresponsive to treatment. In fact, many surgeries are performed to free the sciatic nerve from the piriformis muscle in wheelchair-bound patients who do not improve from the usual forms of conservative care, such as exercise, stretches, heat, ice, manipulation and physical therapy.
Alternatives to Piriformis Pain in a Wheelchair
As noted above, simply sitting for extended time frames regularly can create similar pseudo-sciatica to piriformis syndrome, even when the piriformis muscle is not involved. There are other diagnoses that may be valid in cases of seeming piriformis pain in wheelchair bound individuals: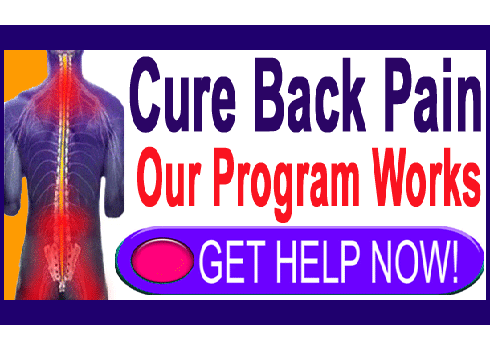 Sitting can also have negative effects on the sacroiliac joint, which in turn might suffer referred pain that often feels like piriformis-related symptomology.
Sitting can reshape the lumbar spine and as a patient ages, might even contribute to abnormalities in lordosis. Spinal pathologies like herniated discs might form in response to degenerative changes and can affect the lumbar nerve roots which create the sciatic nerve, causing true spinally-motivated sciatica rather than piriformis syndrome.
Although rare, we have seen a few patients who reported deep buttocks pain that actually turned out to be the result of deep hemorrhoids.
We have also observed some cases where the patient was diabetic and was obviously suffering from diabetic neuropathy that was misdiagnosed as piriformis syndrome. This occurrence is especially common in obese patients, who not coincidentally also suffer greater degrees of sitting-related symptomatic escalation from all manner of piriformis pain syndromes while wheelchair bound.
---
Piriformis Pain > Causes of Piriformis Pain > Piriformis Pain in a Wheelchair
---