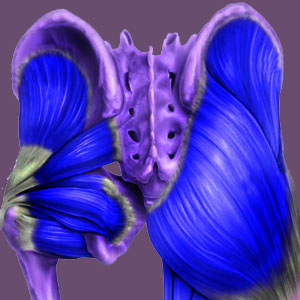 Are you searching for a piriformis pain explanation that makes sense? We provide eye-opening details on the realities of piriformis pain and debunk the myths that cause so many patients to suffer failed treatment. Piriformis pain remains a mysterious condition not only to affected patients, but also to many of the doctors who treat the condition.
What exactly is piriformis pain and where does it come from? Why is the pain often experienced so far away from its actual source? Most importantly, what can be done to stop the pain forever and end the torment that diminishes the quality of life in every respect?
This dialog provides important facts about piriformis pain and explains some little known truths that are crucial for every patient to know. This essay is also useful for care providers who work with piriformis pain patients, since it will enlighten the mind to alternative symptomatic sources that many doctors tend to disregard.
Piriformis Pain Explanation of Symptoms
Some patients suffer pain in the piriformis muscle locally. This is most common with direct injury to the muscle. Pain may feel as if it is located in the buttocks, hip, sacroiliac or lower back in some instances. Pain may or may not be related to movement of the affected leg.
However, most patients who express piriformis pain will actually suffer pseudo-sciatica. These symptoms will be experienced in the buttocks, leg or foot of the affected side of the body, often very far from the source residing at the piriformis muscle itself. Additional symptoms found in these same locations may include tingling, numbness and burning, as well as muscular weakness and possible functional deficits, like foot drop. This condition is known as piriformis syndrome and involves compression of the fully-formed sciatic nerve by the piriformis muscle. Since the sciatic innervates much of the lower body, symptoms can be felt in many areas in the legs and can change in expression, location and severity without warning.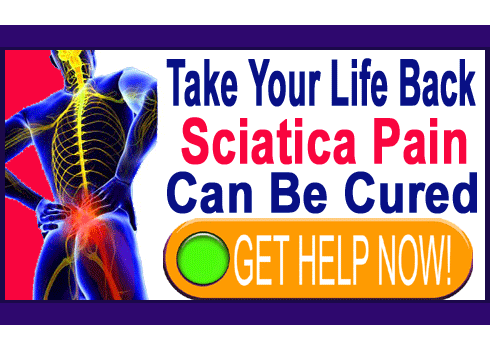 Explaining The Causes of Piriformis Pain
Some cases of piriformis pain involve direct injury to the muscle, while others may be created by functional imbalances in antagonistic pairings. Both of these problems can cause local pain and dysfunction in the ability to move the affected leg.
Most piriformis pain is a result of structural compression of the sciatic nerve by the muscle, but why does this compression occur? This has been the most debated aspect of the piriformis syndrome diagnosis. In most instances, care providers speculate that some form of injury or imbalance exists, despite no evidence or history of such occurrences. In other cases, structural abnormality of anatomy is blamed when the sciatic nerve travels through the piriformis muscle or in an irregular path around the tissue. However, the most common cause is actually the least often diagnosed. This cause is regional ischemia.
Ischemia can be caused by structural reasons in very rare cases, but is most frequently the consequence of a chronic mindbody process that serves a primary gain imperative. We write extensively about the reasons why ischemia can affect the piriformis muscle, as well as many other bodily locations, since the condition is one of the most prevalent sources of chronic pain.
Piriformis Pain Explained
Finding a real cure for piriformis pain relies completely on the accuracy of the diagnosis. For this reason, we also recommend that every patient takes the time to learn about their diagnosis and also seek a second opinion before undergoing any type of treatment. Once patients are informed, they are often fully capable of recognizing signs of misdiagnosed piriformis syndrome and saving themselves the financial expense, wasted time and aggravation of going through treatment which is sure to prove ineffective. Passive patients tend to suffer much worse results from therapy than patients who are proactive and take a keen interest in their own diagnosis and care.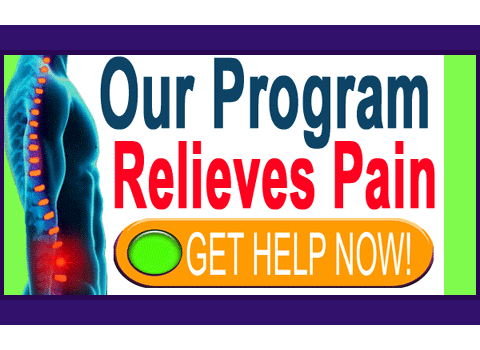 For direct piriformis pain caused by injury and muscular imbalances, there are few modalities of care that will work as well as exercise, stretching and general physical therapy. The sooner the patient can begin this type of care, the better, since they will not have to suffer longer than necessary, nor develop dependency on potentially dangerous symptomatic methods of care (aka drugs) just to function.
For ischemia-enacted piriformis syndrome, there is only one sure cure that has proven itself to work. Knowledge therapy is the ideal treatment for all mindbody disorders and holds benefits for every patient, even when a structural source of pain does exist. We wholeheartedly recommend the therapy due to its efficacy, safety, self-managed nature and low cost (free in most cases!). This is the reason why we focus on it so much in our own proprietary pain relief program. You can learn more about knowledge therapy across all the websites of The Cure Back Pain Network.
Piriformis Pain > What is Piriformis Syndrome? > Piriformis Pain Explanation