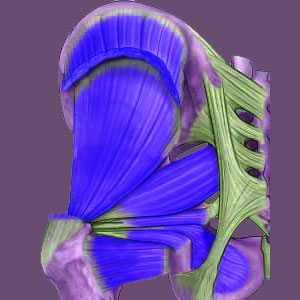 Piriformis hip pain usually indicates injury to the muscle itself, rather than piriformis syndrome. However, other explanations are certainly possible since this region is subject to a wide range of symptoms, especially in aging individuals. It must be made clear that the piriformis muscle is just one of many explanations for localized hip pain, especially in relation to movement of the affected leg.
The hip region is problematic in humans and is often the site of chronic pain, acute injury and surgical intervention. The region contains the piriformis muscle and the other tissues of the lateral rotator group that help regulate the movement of the leg and perform transference of weight when walking. However, the area also contains the hip joint, the sacroiliac joint and the pelvis, which can all cause pain locally that might be difficult to trace to its exact cause.
This essay focuses on hip pain that is caused or mistakenly blamed on the piriformis muscle. We will also examine instances where the piriformis muscle is indeed the true cause of symptoms, but the pain is blamed incorrectly on the hip or sacroiliac structures.
Piriformis Hip Pain Presentation
Piriformis hip symptoms are usually theorized to exist due to trauma to the muscular tissue. This trauma can take the form of direct injury, repetitive strain or imbalance. Usually, the patient will experience acute pain upon moving the affected leg, with some movements being more symptomatic than others.
It is extremely difficult for patients to determine which structure is hurting them exactly. This explains why patients often seek diagnosis and treatment for what they might describe as hip pain, sacroiliac pain or pelvic pain far more often than seeking out evaluation of suspected piriformis pain. After all, most people do not even know what the piriformis is, so they would never assume to blame this muscle as the cause of their suffering. In essence, pain is deeply experienced in the region where all of these tissues coexist, making it quite impossible to determine its correct source without expert analysis and examination by a qualified care provider.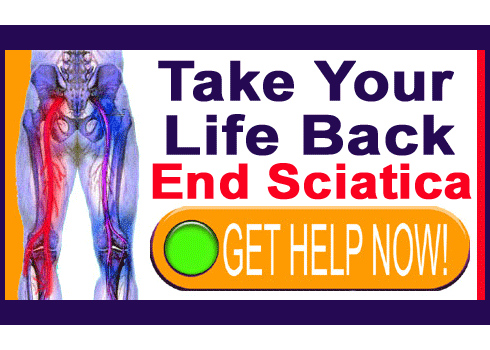 Misdiagnosed Hip Pain
Many times, we see cases where the piriformis is implicated as the source of pain without any merit. These diagnoses are virtually always made by caregivers who focus on the soft tissues, such as sports medicine practitioners, physical therapists, massage therapists and some chiropractors.
Usually incorrect diagnostic scapegoat of the piriformis as the source of pain occurs in the absence of evidence pointing to some other possible symptomatic course, such as the hip or sacroiliac. Since few sacroiliac joint pain conditions present visual evidence, even upon MRI evaluation, and since hip arthritis and degeneration are universal and mostly asymptomatic, care providers might have to "settle" on the piriformis as the villain, particularly in cases where previous therapies targeting the sacroiliac and/or hip joint have failed to bring about relief.
In our experience, when the hip and SI joint are cleared of presenting pathology, it is much more common that the pain expressed is probably nonstructural in nature than being caused by the piriformis muscle. We would rather see care providers focus on mindbody variants of regional pain motivated by ischemia than to expand the witch hunt to include structural causation without any evidential merit, such as the diagnoses most often involving the piriformis muscle. Patients are once again reminded that many, many piriformis conditions are misdiagnosed.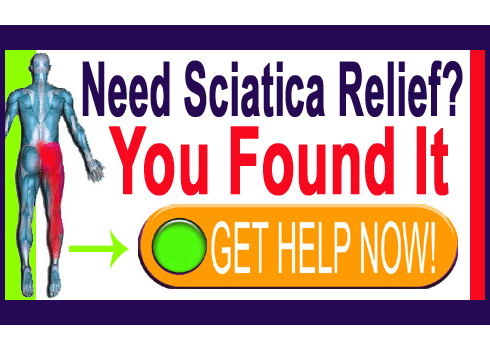 Unrecognized Piriformis Hip Pain
We also have witnessed countless cases where actual piriformis injury or piriformis syndrome were not diagnosed, but instead, the blame for symptoms was placed on other common scapegoats, including the aforementioned hip joint and sacroiliac joint. We have even seen instances were the blame for piriformis hip pain was laid upon lumbar spinal issues, even though they seemed quite far removed by location anatomically.
The piriformis may be the actual source of hip pain in some patients, especially when it has been injured or suffered some imbalance of antagonistic pairing. Patients must consider that hip pain might be a result of the piriformis tissue and should discuss this possibility with their physician during diagnostic processing to insure that their doctor will cover all bases when it comes to considering every possible causation.
Remember that hip socket arthritis and deterioration are normal to experience and most cases are not painful or only mildly painful. One only needs to study the rise in hip replacements in recent years to see how crazy this idea is, since humans have functioned fine into old age without the benefit of such invasive interventions for thousands of years. Likewise, we see an increase in SIJ diagnoses, which is strange considering the proven fact that the sacroiliac is one of the strongest and best designed joints in the entire human body. Always be suspicious when either of these locations is blamed for creating pain, since pursuing care for a misdiagnosed condition can yield catastrophic results.